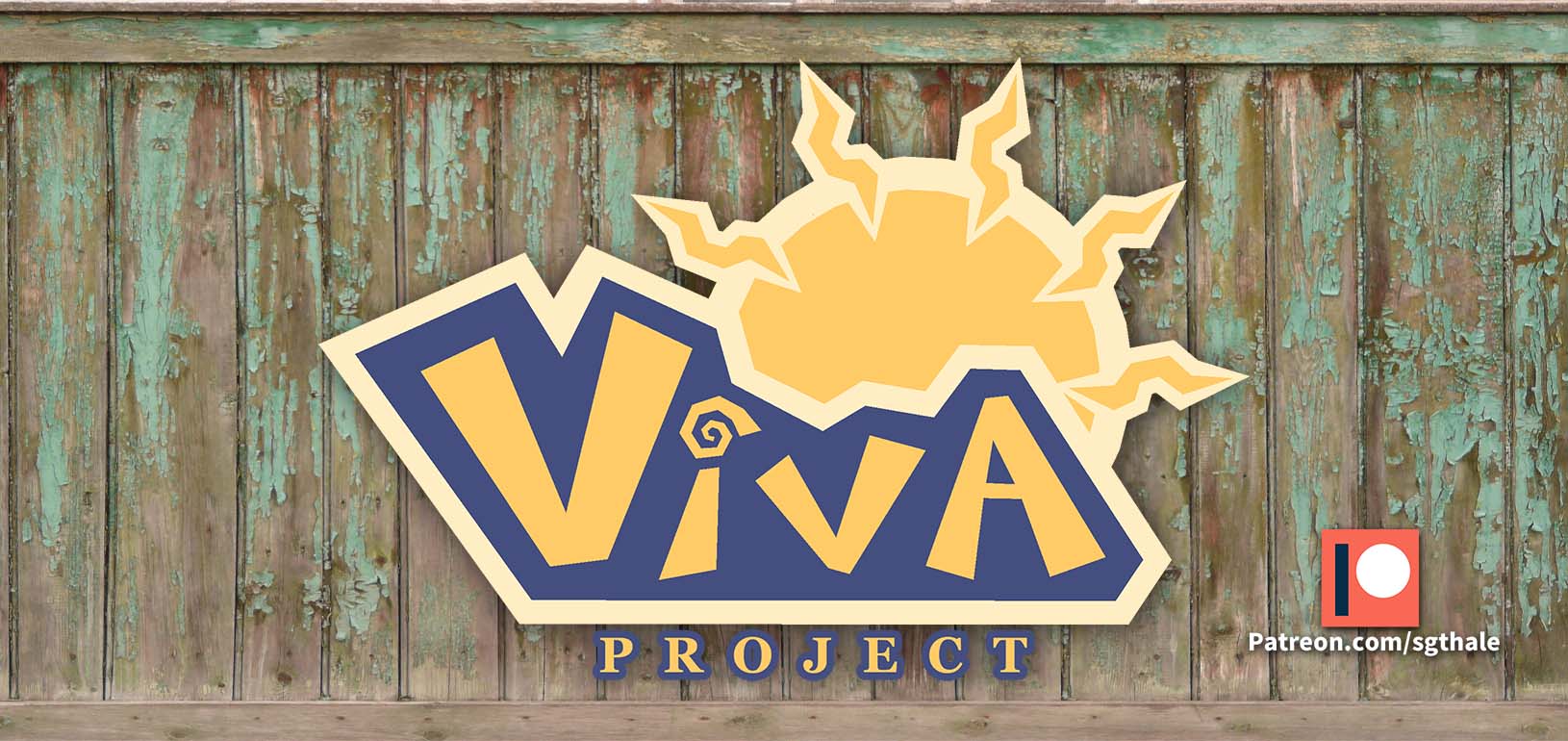 Viva (v0.9 Re-release on 3/27/22!)
READ ME DONT BE LAZY

This is a ground up re-implementation of Viva Project (There is no longer "project" in our name) branching off from v0.8. Originally this game was meant to feature only Shinobu (around 2017) but legal and creative decisions lead to implementing character support. Major features like physics and mod support caused issues so late into the game so a full reimplementation was needed. This is that reimplementation. Older features will be added back in as time progresses. Also mod support allows for community made behaviors/mods!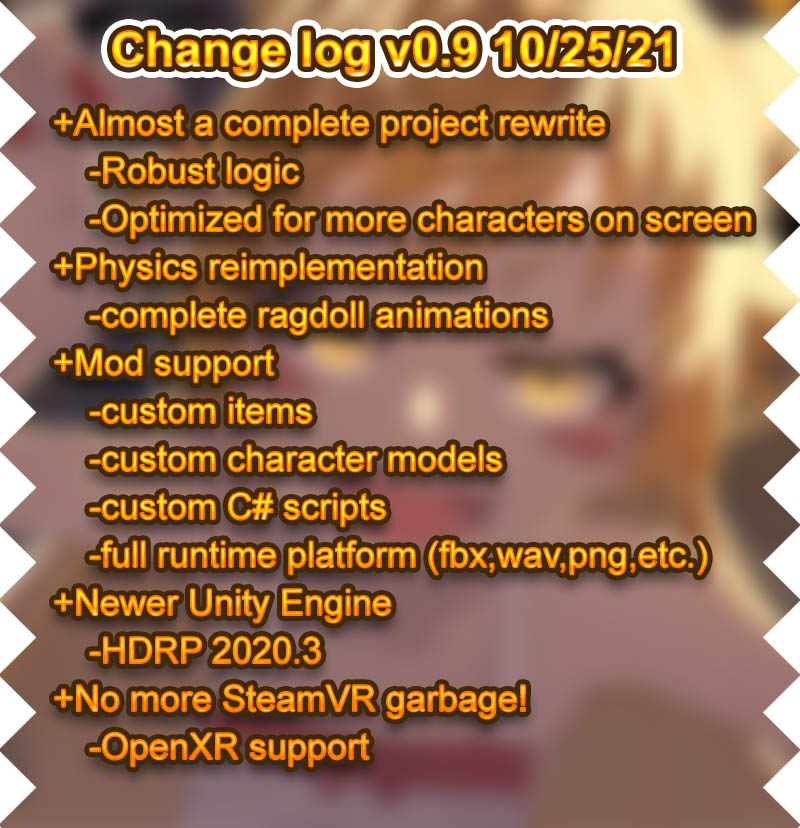 FORGOT TO INCLUDE:
The bag works only in keyboard mode (for now till I return to vacation sorry lol). Once you have it on your shoulder press E to enter its inventory.
Patrons can use the launcher to download the game or visit https://shinobuproject.itch.io/game I'll be on high alert for disastrous bugfixes in case I need to release a hotfix.
Local changelog:
Fixed VR causing nauseating dragging and double movement
Characters now sleep through the night
All items cannot be spawned in now unless you are in edit mode (dont cheat!)
Added strawberry, peach, and cantaloupe flavored pastries
Added more yummy and annoyed animations
Expanded map by a bit
Stars are now visible at night
Ambient sounds are now back
Added UI sounds
Player character model is now a man in a suit
Optimized controller to real hand positions
Get Viva (v0.9 Re-release on 3/27/22!)